"I've Got My Love To Keep Me Warm"
Ella Fitzgerald & Louis "Satchmo" Armstrong
( See Below For Details )
"The Way We Were... The Way It Was "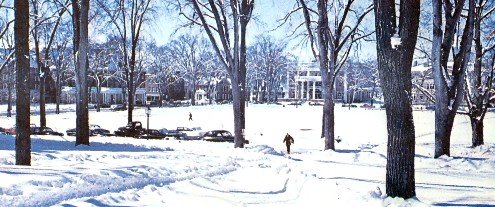 The Old Hanover Inn... Early '60s
Winter Photo Collection
from our
Dartmouth College
Home Page Rotator
"Great Pix Without The 'Refresh' Clix"
Photos by Joseph Mehling '69