Friends Of Dartmouth you are listing to "Dartmouth Un-Dying" -
absolutely one of the finest D tunes.
Dartmouth in autumn is both majestic and magical.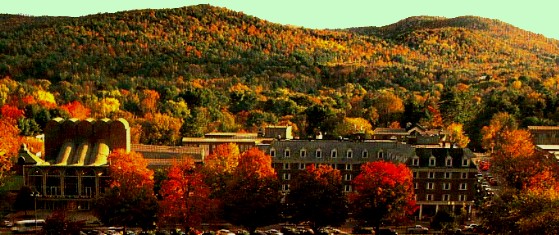 Left: Hopkins Performing Arts Center -- Right: The Hanover Inn
Fall Photo Collection
by Joseph Mehling
from our
Dartmouth College
Home Page Rotator
"Great Pix Without The Clix"
Other Seasons Collections